We needed something new to do around here.  I think we are both going crazy with this way too long winter.   I've probably been to the mall a few too many times.  I decided to take the plunge and invest in some balls for a ball pit. We tried several different activities to try to find a way that I could utilize the balls and C would enjoy them!  Here are a few of our favorite ball pit play ideas!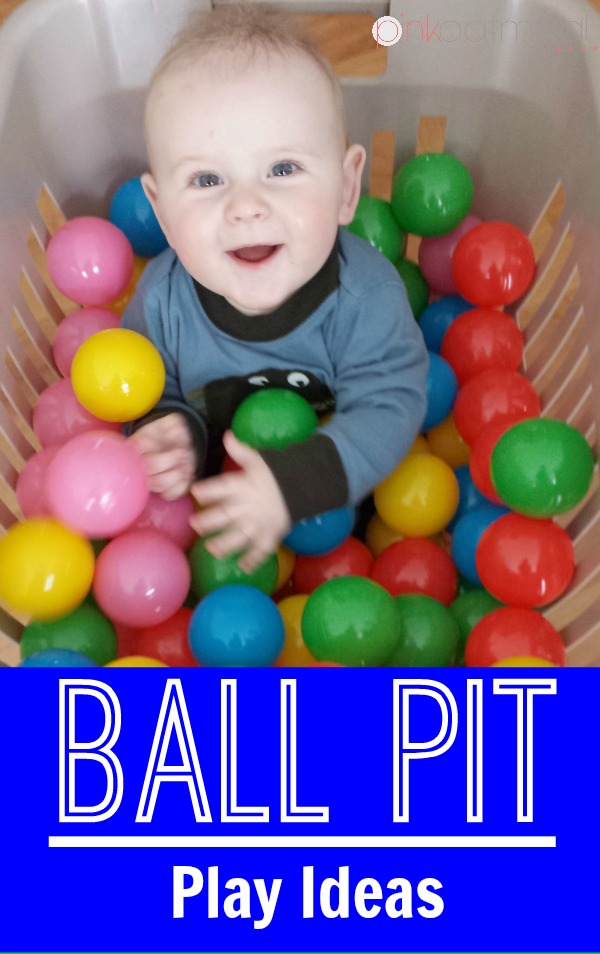 I love ball pit balls.  They are a toy that can be used for a long time during a child's development.  I purchased these ball pit balls (affiliate) and have been very happy with them.  We have been having fun playing with the ball pit balls!
Ball Pit Play Ideas
1.  First up the put the baby in the close basket and fill it up with balls.  This initially brought tons of smiles and giggles but got old fast.  This boy likes to move and in the clothes basket he was a little too contained.
2. Put the balls on the floor and let the baby explore.  This was a great activity for encouraging crawling or creeping.  In the physical therapy world we call crawling the motion where the baby scoots on their tummy and creeping when they are on all fours moving.  Don't ask me why we have to make that so confusing.  The only fall back for us was C could not grasp the balls obviously and they would keep getting away from him causing a little frustration on his end but overall it was a great activity.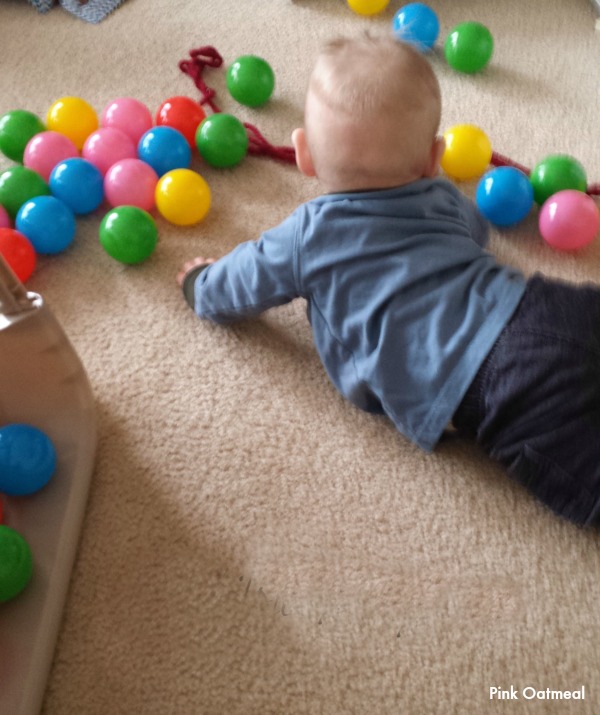 3. The put the balls in the muffin tin.  This was just too frustrating.  At 7 months C's fine motor skills don't allow this activity to be fun for him.  An older child may have fun moving balls in and out of the muffin tin!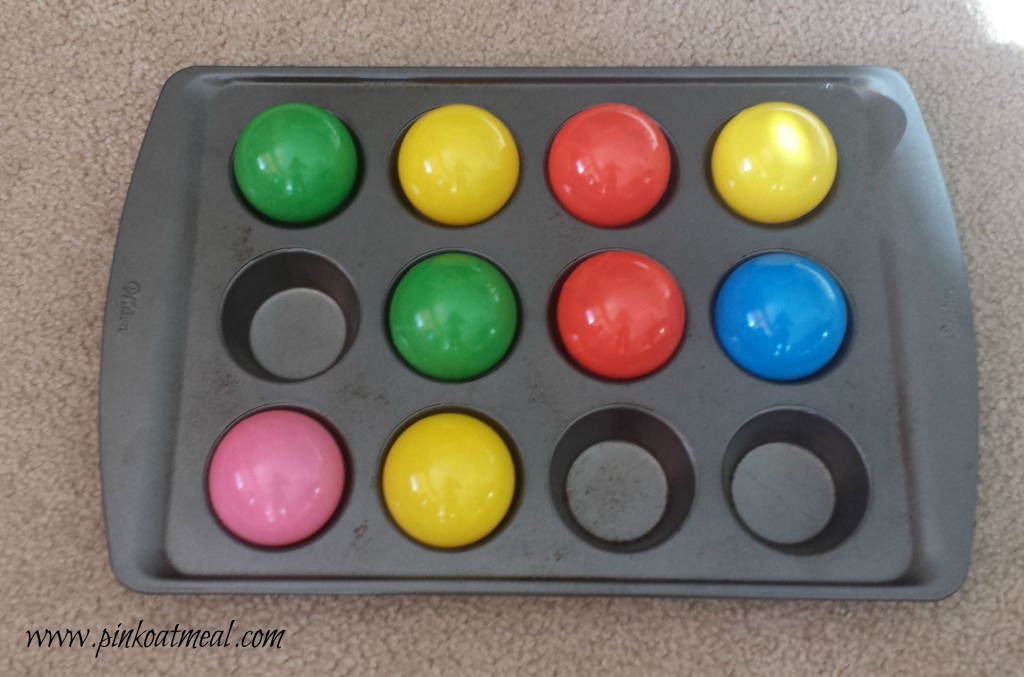 4.  Throw all the balls in a pack-n-play and let the baby play in there.  This was a good one.  It kept C busy for quite a while.  He would roll in the balls, push the balls, and kick the balls.  It kept them contained enough but still gave him the room to move.  We have the Chicco Lullaby Playard (affiliate) and have been very happy with it so far!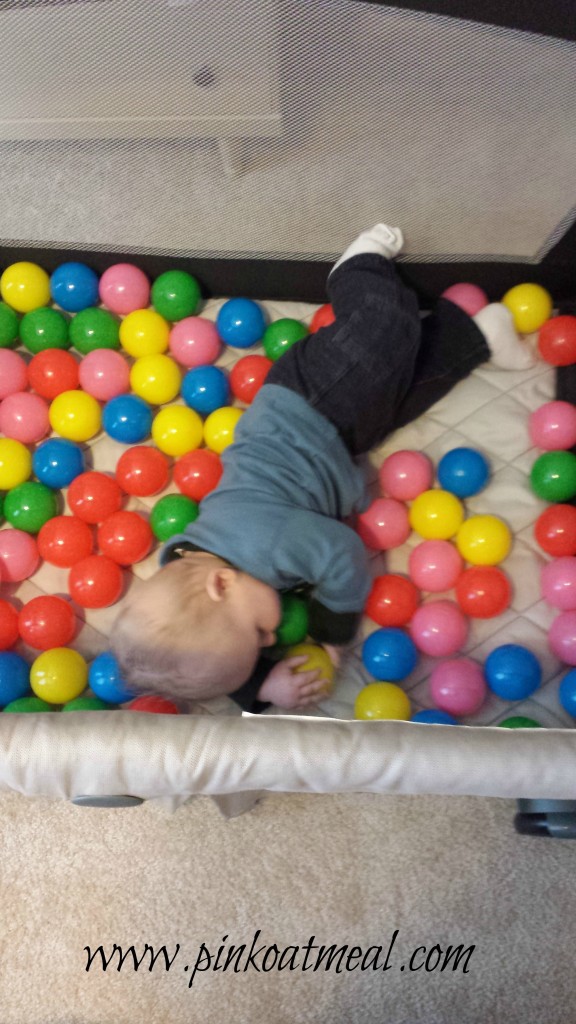 5.  Throwing the balls in a swimming pool for play.  We haven't actually done this activity yet but when I ordered the balls this is exactly what I had in mind, especially for this summer.  Getting to be outside comfortably just sounds glorious right now.
I would encourage you to try these different activities and see what works best for your individual child.  As with any activity on this blog, I recommend adult supervision for play!  What other great ideas have you come up with!  Have a fabulous weekend!
What are your favorite ball pit play ideas?


I WANT TO HEAR FROM YOU
Let's connect!  Pink Oatmeal is on Facebook, Pinterest, Twitter, and Instagram!
YOU MAY BE INTERESTED IN
My store at Pink Oatmeal is full of ideas to get the kids moving at home, in the classroom, and in therapy!  If you prefer Teachers Pay Teachers you can find me there too!