Animal walks are a fantastic for a wide variety of skills including gross motor, fine motor, and bilateral coordination. The best part is that you can put a spin on these animal walks to make them even more fun. Pink Oatmeal also has several different animal walk printables for kids that you can get your hands on today!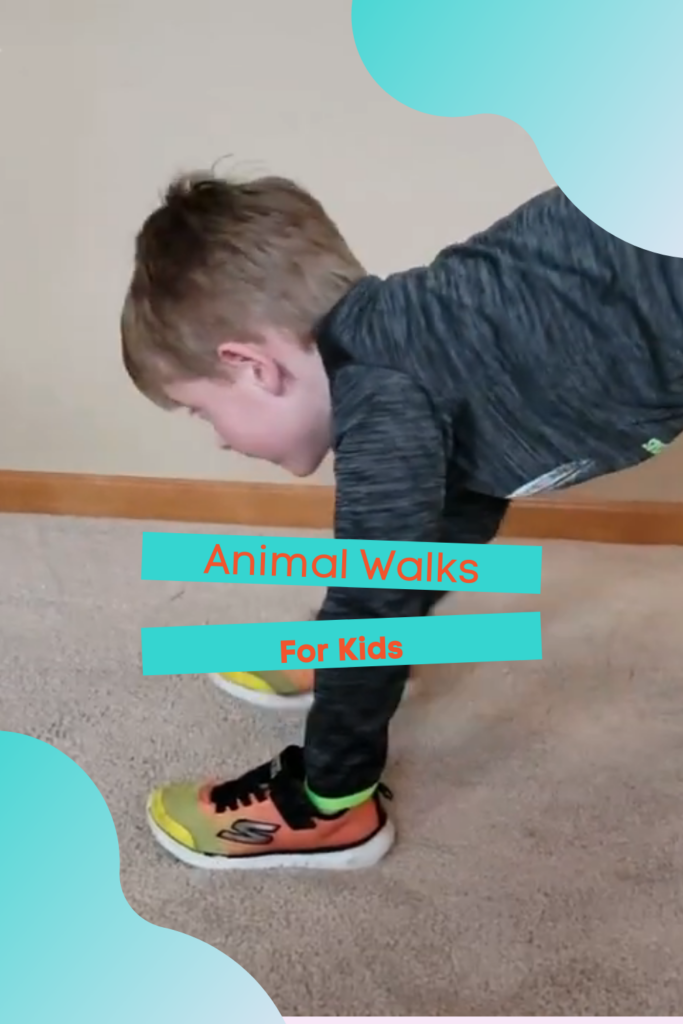 Animal Walks For Kids
Some of the more popular animal walks for kids include…
Crab Walk
Bear Walk
Donkey Kicks
Horse Gallop
Pig Roll
Duck Waddle
Chicken Wings
Elephant Trunks Swings
Alligator Chomps
Downward Dog with a Tail Wag
These walks are great on their own, but you can also put a spin on them.
Animal Walks with a Spin
So let's talk about a few ways to put a spin on the animal walks.
Starting with the crab walk, let's do the crab roll instead. In this activity, you do the crab walk while rolling the ball behind you. In the video a peanut ball is used, but you can use any sort of ball.
Another variation on the crab walk includes crab legs. In this case, you get into the crab walk position and kick your legs out to do the crab legs. In the video below, cups are added as a target, but they aren't necessary.
The next fun variation has to do with the bear walk. Add shoes to your hands and now you have a monster walk! Your kids will think that this variation of the bear walk is hilarious!
Next up is the horse gallop. Add a pool noodle between the legs and try gallop like a horse. This is another added piece of coordination that needs to take place.
Animal Walk Printables For Kids
Like I mentioned earlier, Pink Oatmeal has a large selection of animal walk printables and games for kids. There are both free and paid printables that you can get your hands on now.
There are so many choices and animal themes from Pink Oatmeal, I'm only going to highlight a few. You can click on the link below to see all of the different options and themes such as pet themed, arctic animal, rainforest animal etc. Any type of animal walk or theme you want you've got it!
SEE ALL THE ANIMAL WALKS AND GAMES FROM PINK OATMEAL
Let's start with a freebie! The animal yoga cards include some of our favorite animal walks. These can be downloaded for free from the Pink Oatmeal freebie library. Read about all of the different animal yoga poses for kids in this blog post.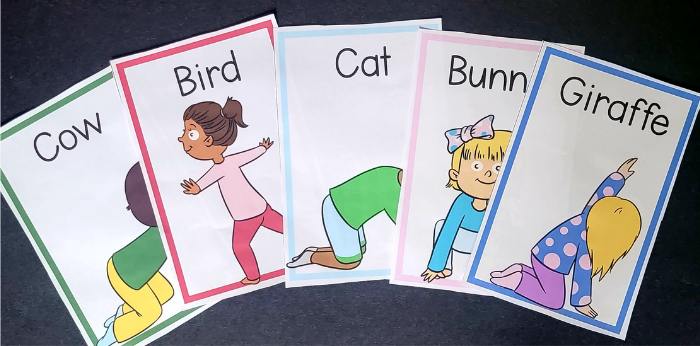 Another fantastic and adorable option are the Animal Action Printables from Pink Oatmeal. These have pictures of some favorite animals with a description of how to do their walk!
GET THE ANIMAL ACTIONS PRINTABLES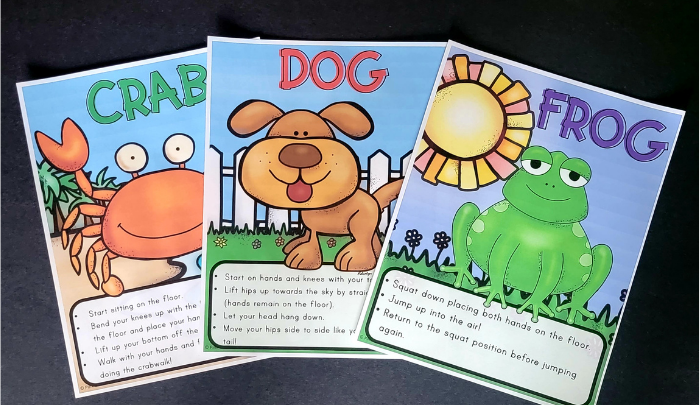 Pink Oatmeal also had adorable animal themed digital games available. There are several to choose from, so this is just one of many. In this game you select your animal, and you will be brought to a new screen with the animal walk you are supposed to do. This game can be played on a computer, tablet, interactive whiteboard or you can even print and use as printables. It is played in PowerPoint, Google Slides, or can be played right in the PDF file. All animal walks are done off screen.
GET THE ANIMAL GROSS MOTOR GAME
Don't forget to click on the link below to see all of the different animal movement and animal walk games from Pink Oatmeal. There are over 65 options to choose from!
CLICK HERE TO SEE ALL OF THE ANIMAL WALKS AND GAME FROM PINK OATMEAL