What kid doesn't love an amusement park? The games, the rides, and the food! Nothing beats the day at an amusement park. Turning this into a theme for gross motor and fine motor is easy too. Adding this theme to your classroom, therapy session or home based learning can be done using the ideas below.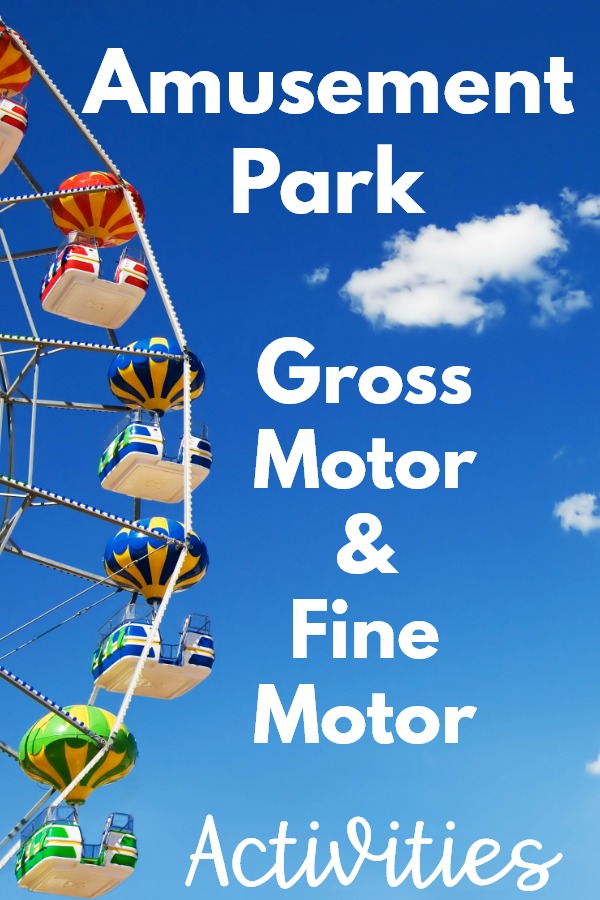 Amusement Park Gross Motor Activities
When you visit an amusement park you must play the games. The ring toss is an oldie, but a goody! Try adding these ring themed games to your motor activities. The rings used in the following videos are pool rings!
This ring based game is the perfect way to challenge balance. If you don't have a cone, try placing the rings in a bucket instead.
Try the same activity in a seated position. If you have a peanut ball available, try to challenge core strength and stability. No peanut ball? Use a bench instead!
Keep working the core and switch to the prone position. Keep trying to move the cone further and further out to increase the challenge!
Amusement Park Digital Games
The amusement park can be played digitally! The Amusement Park Digital Game is awesome to play for distance learning but also works great in person. It can be played on a computer, tablet or an interactive whiteboard.
You can also print this game and use it as printables.
The Bumper Car Locomotor Game is another fun and engaging game that goes perfect with an amusement park or carnival theme. Pick your bumper car, crash or bump the car and see the associated locomotor movement. Try to get through all of the bumper cars!
GET THE BUMPER CAR LOMOTOR GAME
Carnival Yoga
Sticking with the amusement park theme, add some yoga! The carnival themed yoga cards are a fun way to add movement! Get these for FREE in the Pink Oatmeal freebie library.
Carnival Brain Breaks
If fast, fun, and effective are what you are looking for, look no further than the Carnival Brain Break activities. These adorable brain break activities can be used individually as brain breaks or use the deck to set up and entire gross motor session or therapy session.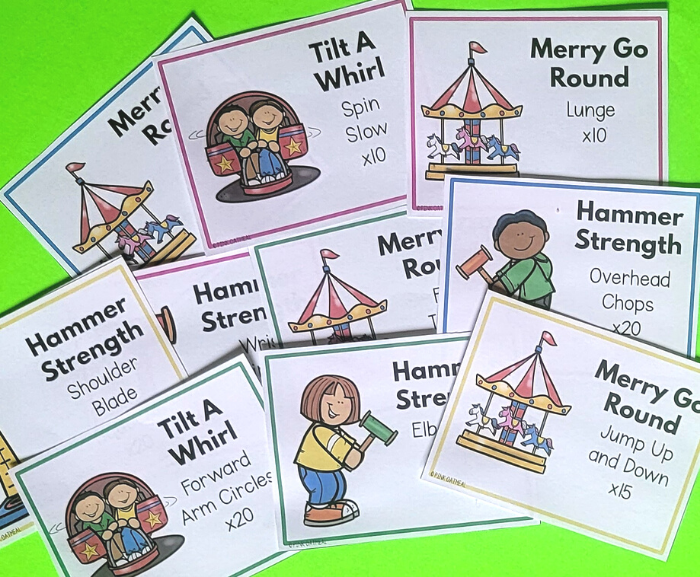 Amusement Park Rides
Go on some of the rides at the amusement park! This is the perfect time to incorporate scooter boards. Create different paths for the scooter boards to follow!
Scooter board roll outs are another way to work on core strength that goes will with this theme!
Balloon Games
Balloon games are another fun game to implement into the amusement park theme. If you can't use balloons, use a beach ball or regular ball instead.
Try rolling the balloon or ball along a line to work on motor skills and motor planning!
Amusement Park and Carnival Fine Motor
Get FREE carnival themed fine motor activities in the freebie library.
Another option for even more fine motor activities is to pick from the Circus Themed Fine Motor Activities. You get 11 different circus themed fine motor activities that are perfect to go along with an amusement park and carnival theme.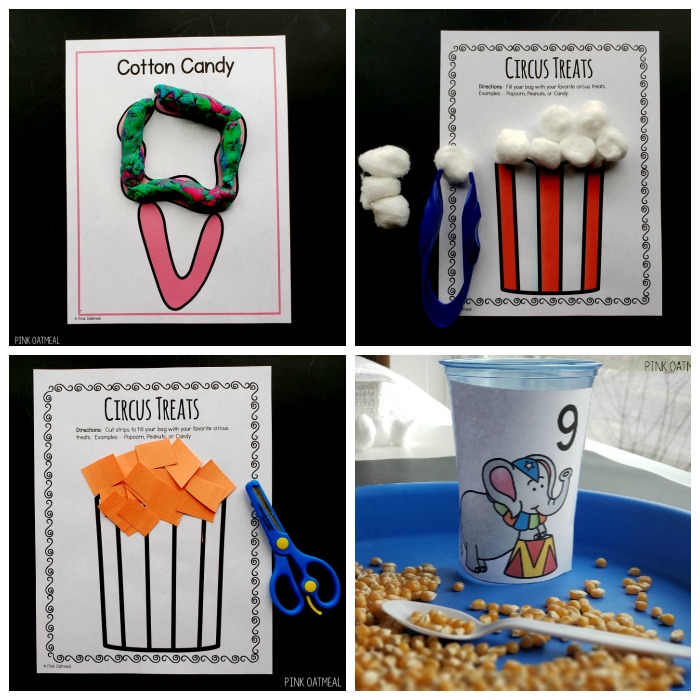 Carnival and Amusement Park Food
Let's talk about some favorite carnival and amusement park food while we are at it.
Start off with popcorn counting! Count the different popcorn kernels and JUMP just like a popping kernal. This is an amazing game for one to one correspondence and keeps the kids engaged while moving. It can be played on a computer, tablet, or interactive whiteboard. All movement is done off screen of course! This would even be a great addition to an obstacle course.
GET THE POPCORN COUNTING JUMPING GAME
Ice Cream Gross Motor Game
Who doesn't love a delicious ice cream treat when at the amusement park! You can add this fun ice cream based movement game to your lineup. Pick your favorite ice cream treat and move. This game can be played on a computer, tablet, or interactive whiteboard. You can also print this game and use the printables on their own, as part of an obstacle course etc.
GET THE ICE CREAM GROSS MOTOR GAME
Pizza Counting
The fun doesn't stop there! Keep eating your way through the carnival and count your pizza toppings. When you count correctly you perform the movement activity. See if you can get through the entire game to win!
GET THE PIZZA COUNTING MOVEMENT GAME
Don't forget about the food in the fine motor section. When you grab the circus fine motor activities you can choose from things like cotton candy and peanuts to add to this fun carnival food section!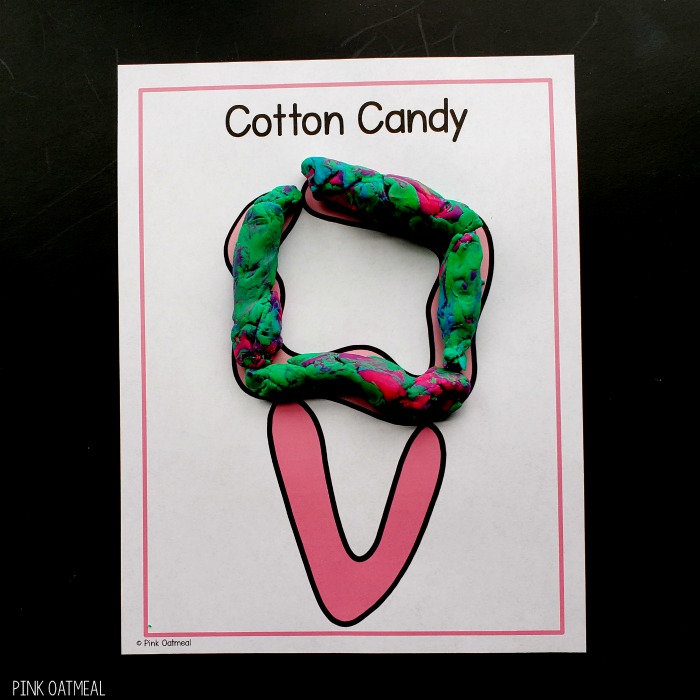 Amusement Park and Carnival Resources
Pink Oatmeal has you covered to make motor skills fun when it comes to a carnival and amusement park theme.
CLICK HERE TO SEE ALL OF THE CARNIVAL AND AMUSEMENT PARK RESOURCES
You can click below on THE NAME of any of the resources to get a full detailed view of that particular resource.