The Coronavirus pandemic has presented us with many challenges. One of these challenges is finding new and different ways to work with kids outside of the traditional in person routines we were used too. The good news is there are lots of resources out there to help. Sometimes it seems that many of these resources favor younger kids. So, let's talk about some fun YouTube channels for movement for older kids!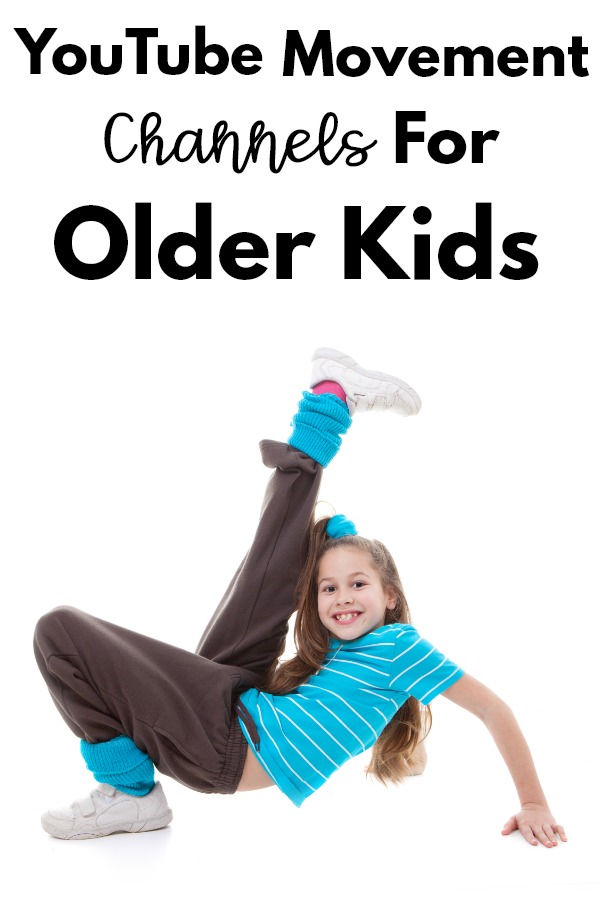 YouTube Channels For Movement
This list of YouTube channels is great for older kids. There are several that include seated exercises and exercises appropriate for kids that use a wheelchair.
Pediatric Therapy Essentials – This has a nice selection for older kids, and has seated exercises available.
Special Olympics School of Strength – This has great video workouts for older kids as well.
Glenn Higgins Fitness – This is another great collection of videos with themes.
K5HPE – There are a variety of videos on this channel for a wide range of ages, giving you options for older kids!
Mrs.LandandMrs.BTeachPE – Another set of videos that is great for older kids.
Powered To Move – A great channel with a variety of movement activities including seated workouts!
MUVE Method – A channel that has fun dances in a wide variety of ages.
PE Bowman – Another great set of videos that has movement for older kids as well!
Move To Learn – This isn't necessarily a YouTube channel, but a website that has movement videos that are appropriate for older kids.
YouTube Movement Video Tip
Sometimes these videos feel like they go too fast! The good news is that they can be slowed down! They can even be sped up if you wish too.
This video walks you through how it can be done! It shows you on both mobile and computer how to do it.
More YouTube Videos
Pink Oatmeal has a YouTube channel of several different exercises. The model is early elementary, but several of the exercises are appropriate for older kids as well.
Check out the blog post from Pink Oatmeal about 5 YouTube channels for brain breaks!
More Fitness Resources
Pink Oatmeal has a huge collection of fitness resources for you to choose from. All of these resources are designed especially for kids with input from Pink Oatmeal readers, members, and subscribers as to what they need!
CLICK HERE TO SEE ALL THE FITNESS RESOURCES
Below are a handful of the resources available for fitness at Pink Oatmeal. Click on the name link below to get a detailed view of each resource.