This year is the first year that my toddler is really excited about Christmas.  In the past we haven't really bought him a gift.  We've just bought him what he has needed.  This year is the first year that he is going to get a real Christmas gift from us.  I like the gift to be something that requires him to interact and not just sit back and watch.   Right now we are leaning towards a basketball hoop as it seems to be a strong interest area of his, however there are plenty of other gift ideas that would require him to burn off some energy as well.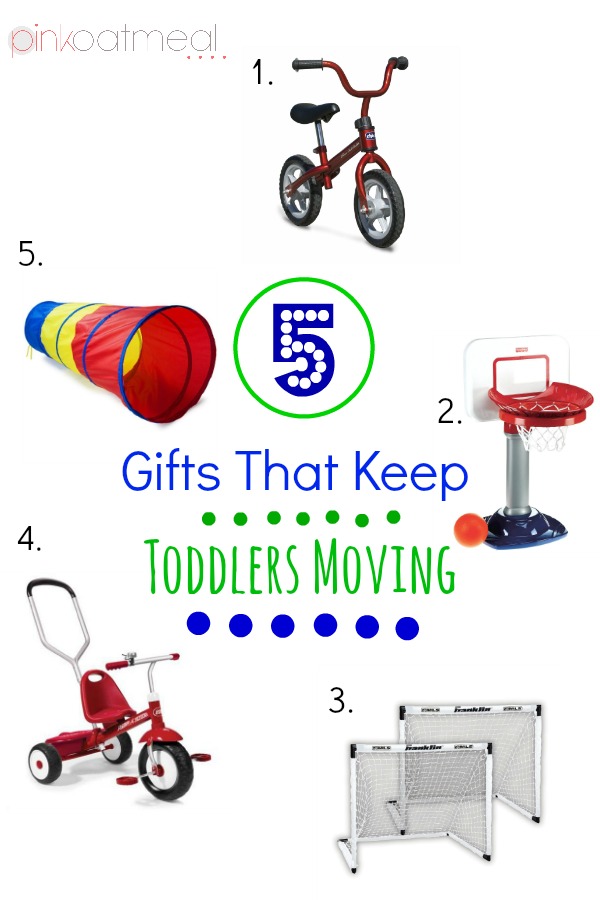 5 Gifts That Keep Toddlers Moving
Stocking Stuffer Ideas For Motor Development
Need some ideas for the stocking that promote motor development?  Check them out here!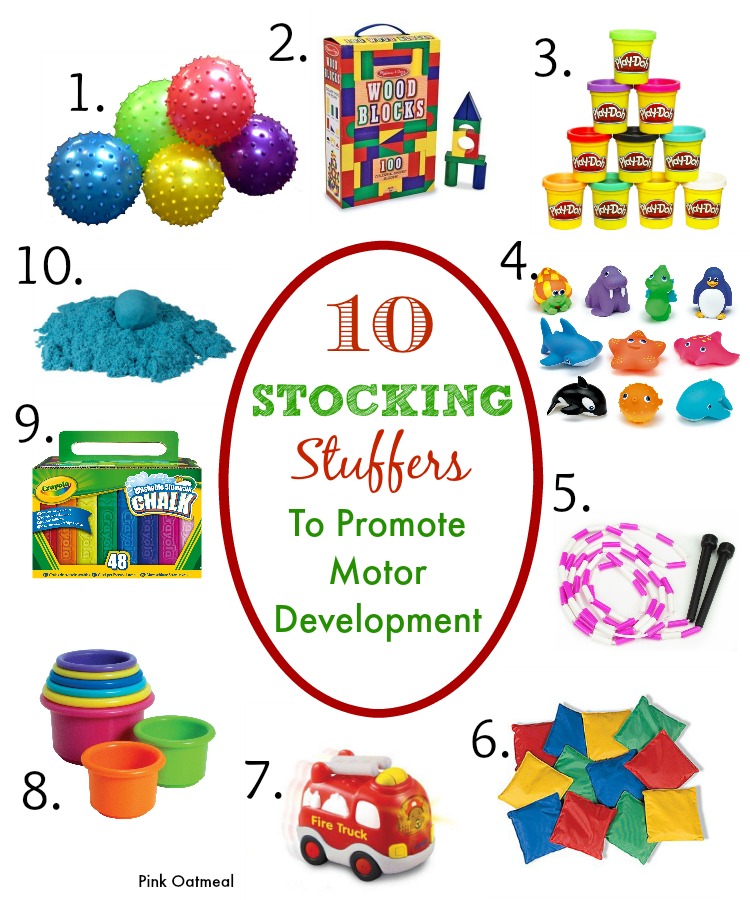 I WANT TO HEAR FROM YOU
Let's connect!  Pink Oatmeal is on Facebook, Pinterest, Twitter, and Instagram!  Come follow me!
YOU MAY BE INTERESTED IN
My store at Pink Oatmeal is full of ideas to get the kids moving at home, in the classroom, and in therapy!  If you prefer Teachers Pay Teachers you can find me there too!