Want a really simple toy for your baby to play with.  I have one for you! 🙂  I read about using an egg carton way back before C was born as a type of play object.  I wish I could remember where I read it but I can't.  Pregnancy brain right?  Anyway, I found an egg carton that we had and some stuff from around the house, mostly from in my craft box.  This project took all of 5 minutes.
Egg Carton
Hot Glue Gun
Your Choice of Sensory Materials
Buttons
Poms
Puffy Paint
Glitter Glue
Coins
Carpet Pieces
etc…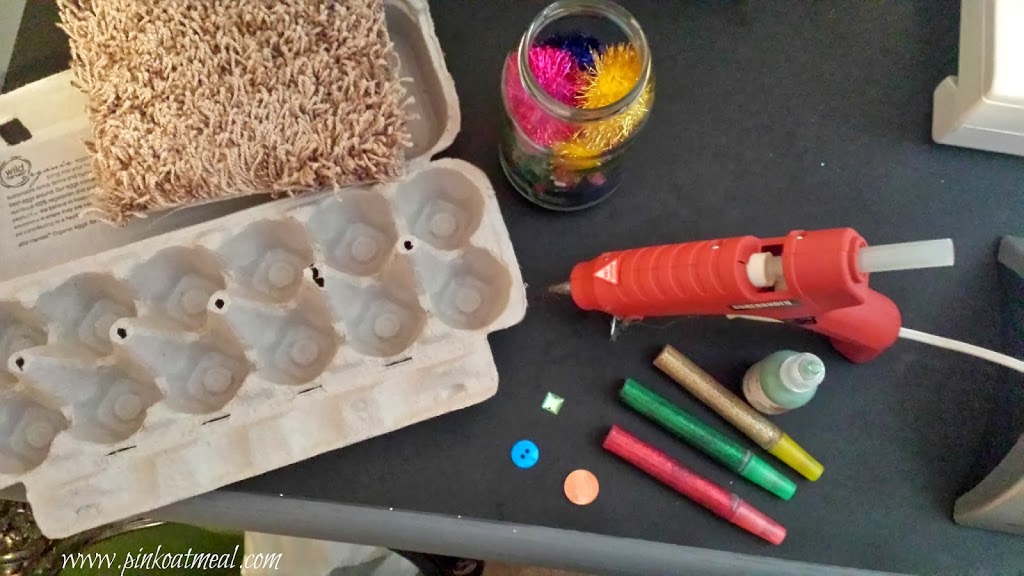 All you need to do is take a hot glue gun and glue the pieces into the bottom of the egg carton.  If you are using glitter glue or puffy paint just drop it into the egg carton.  Let everything get nice and dry. I waited over night.  Then you have your easy egg carton sensory play toy for baby!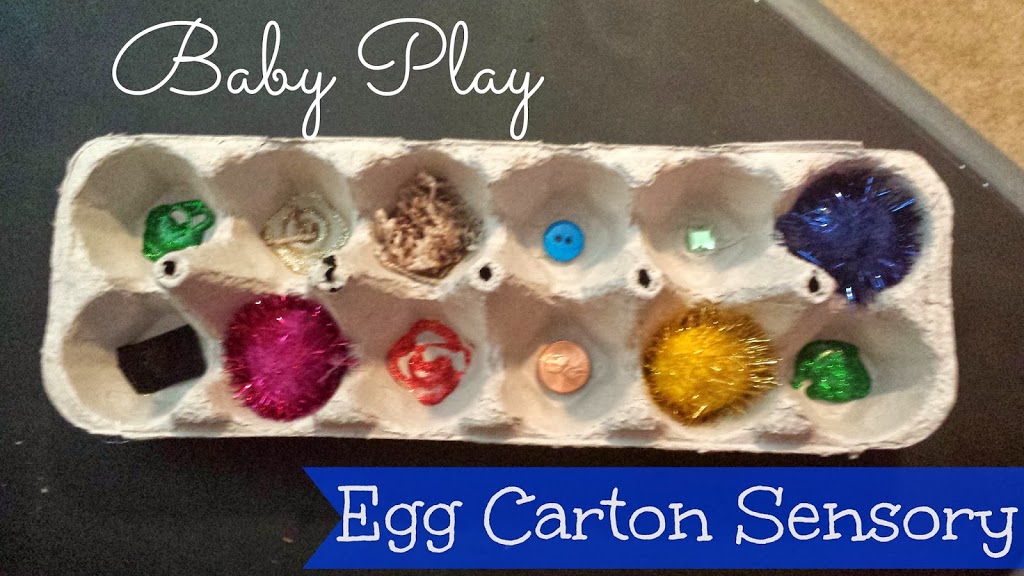 The poms seemed to be the biggest hit for my baby.  As always if gluing small objects into the egg carton  you need to be sure that baby does not get them lose or jarred where they could pose a swallowing risk.  Always play with supervision of baby.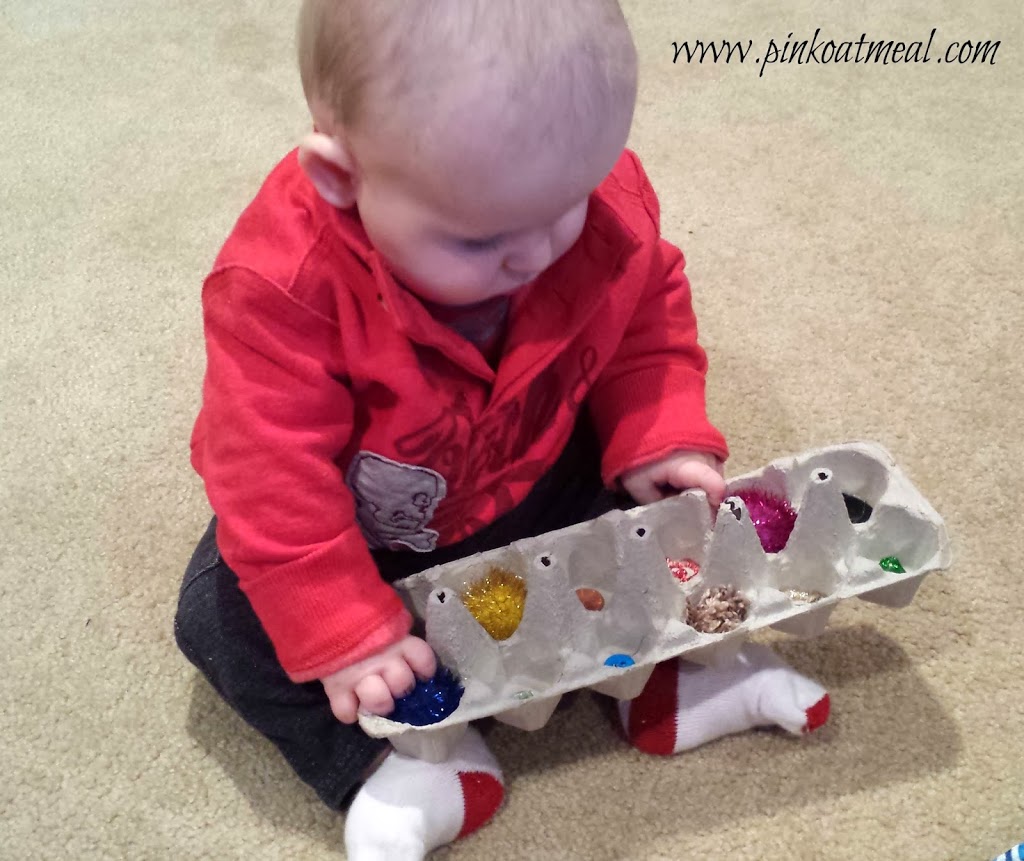 Enjoy this very simple but fun project for baby play!
More Baby Play
I WANT TO HEAR FROM YOU