Hi I'm Chanda the voice behind Pink Oatmeal. You can read more about me here. At Pink Oatmeal, we are committed to finding fun ways to promote movement and motor development from birth and beyond. Giving children the opportunity to move and explore is essential to development and must be part of everyday. Follow along and explore Pink Oatmeal as we share our favorite ways to make movement fun!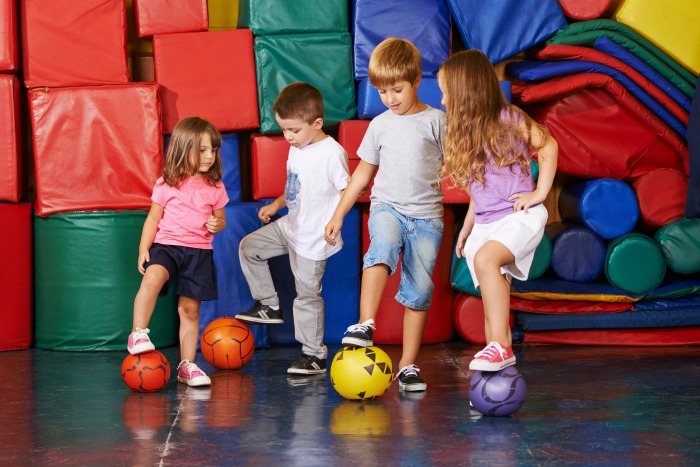 What will you find here?
You will find ideas for movement and motor planning for teachers, therapists and parents! Do you identify as a teacher, therapist or parent? Click on the link that most closely identifies who you are! This is a great starting point to gather ideas from the website!
Video Walk Through Of The Website
Pink Oatmeal offers you a lot of resources for making movement and motor skills fun. So many, that sometimes it can feel overwhelming! This video takes you on a walk-through of Pink Oatmeal so you get get a feeling for everything offered and you don't miss out on anything!
Pink Oatmeal Resources
Pink Oatmeal has several resources for you to work on gross motor and fine motor activities! There are several different ways that you can access the different resources. Read below to figure out what option(s) are best for you!
Free Resources

Pink Oatmeal offers a large freebie library full of resources all promoting fun ways to move and work on motor skills. Join the community today to grab all of your freebies! When you sign-up for the freebie library you are joining the Pink Oatmeal email list. You will not be required to create an account with Pink Oatmeal.

The Shop

In the shop you will find all sorts of different resources for making physical activity, fine motor, and gross motor easier for you to incorporate with your kids. There are so many resources to choose from. I can't pass up a good theme so be sure to check out everything the shop has to save you time and money! These are perfect for teachers, parents, caregivers, and therapists! I always try to keep them around the price of Starbuck's coffee (or less!) because I so believe in the need for movement! You have the option to create an account with Pink Oatmeal or check out as a guest.

The Membership

This is an all inclusive membership to all of Pink Oatmeal's downloadable printables and digital games. Yes all of it! It is Lifetime Access meaning you don't have to mess around with renewals or paying over and over again. The best part is this resource keeps growing! You get all of the new downloadable printables and digital games when you sign up today! You will be required to create an account with Pink Oatmeal.

Pink Oatmeal Tutorials
Pink Oatmeal offers you several different tutorials to make the most of Pink Oatmeal resources! These tutorials are designed to help you access and use Pink Oatmeal resources both in printable and digital format!
Pink Oatmeal Social Media
Not only does the Pink Oatmeal website provide you with loads of resources, but so do the Pink Oatmeal social media accounts. Follow Pink Oatmeal on Facebook, Instagram, Pinterest or Pink Oatmeal's YouTube Channel!
Therapy Blogging 1o1
I get LOTS of questions about how I started and run a website and blog with a background in physical therapy! I've teamed up with my fellow blogger and good friend Meredith from The Non-Clinical PT to bring to you Therapy Blogging 101. This brand and course is going to give you the tools you need to get started on building your own blog! Learn more about Therapy Blogging 101 now!
What This Isn't
Although I am a physical therapist, this is NOT a place for skilled therapeutic intervention. The ideas presented on this website and in products/resources are for informational/educational purposes only and are not medical advice. A website can never replace an individualized treatment plan developed as the result of assessment, clinical observation, and collaboration between therapist, caregiver, and (if applicable) child. If you are concerned about the development or functional abilities of a particular child in your life, then that child's parent should talk with the pediatrician or their therapist.