The school year is upon us! It's a busy time with lots of new friends and routines. Physical activity and motor planning skills are still a must even in the first few weeks of school. Combining movement and learning along with fun motor activities can make it easy to fit in physical activity and appropriate motor skills. Check out these back to school motor planning ideas for back to school gross motor and fine motor activities.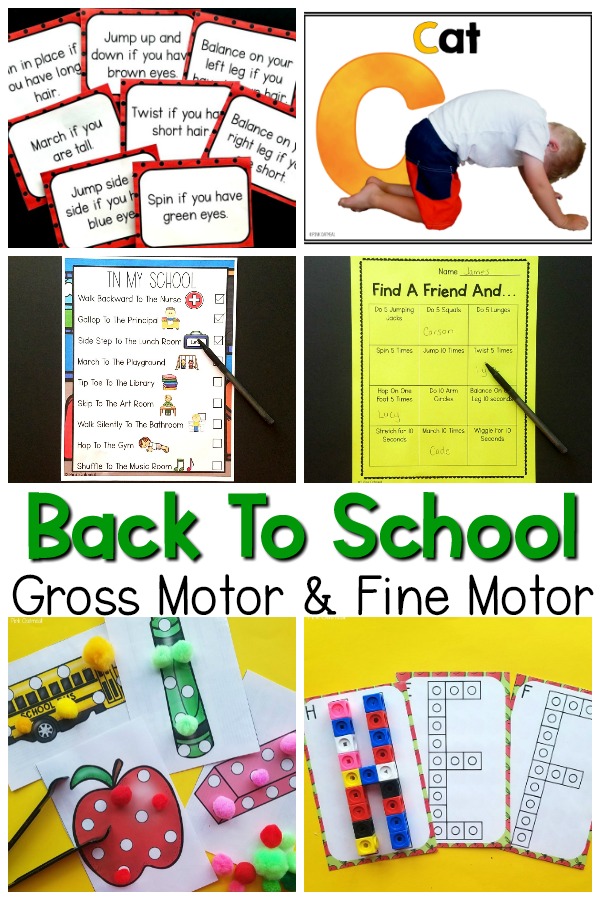 Back To School Motor Planning
This post goes through ideas for the first couple weeks of school, but if you want different themed ideas for the year you must check out the free themed motor planning resource!
On top of the free motor planning resource area, there is a free back to school calendar available from Pink Oatmeal in the Pink Oatmeal library. This calendar includes links to different blog posts, freebies and resources for back to school time!
GET THE BACK TO SCHOOL PLANNING IN THE FREEBIE LIBRARY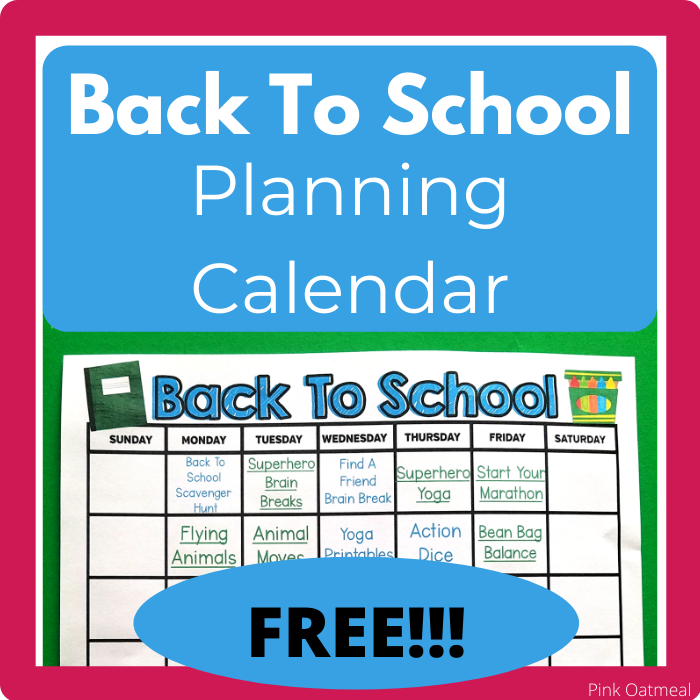 Start off by getting to know the school and the important people in the school. This gross motor activity works on fun gross motor skills along with getting to know your school. Not allowed to do all of these actions in the school? Modify it a bit. Jump up and down when you get to the gym. March at the library, you get the idea. It's available for you in the Freebie Library when you subscribe to Pink Oatmeal's email list.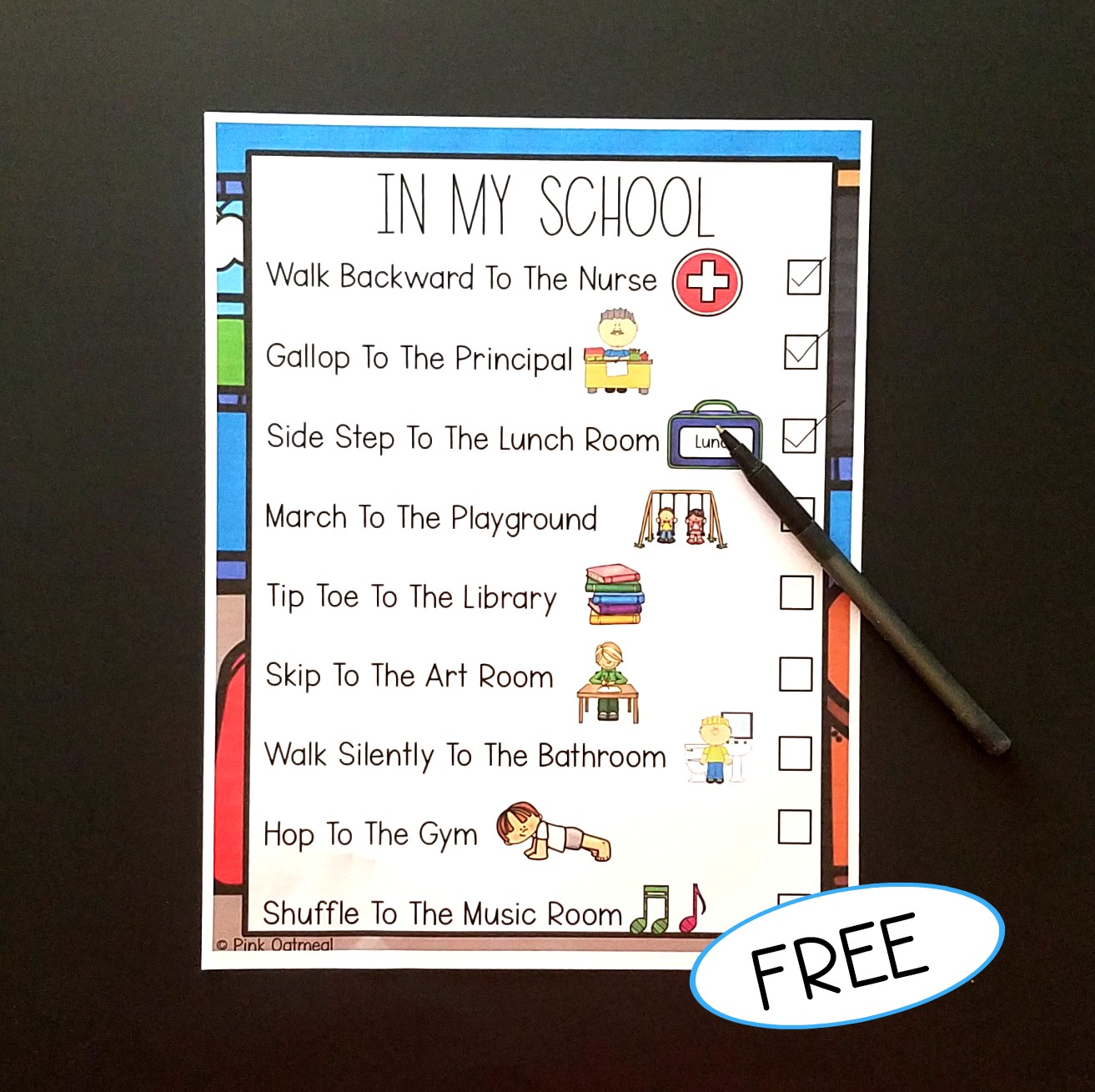 Now that you know your skill be sure to get to know your friends. While getting to know them move and shake your bodies! This fun game is all about finding friends who are willing to do some fun gross motor skills with you! This game is available for you in the Freebie Library when you subscribe to Pink Oatmeal's email list.
***This could be a fun game done digitally (see the tutorial on how to turn PDF's digital) or possible outdoors with appropriate social distancing.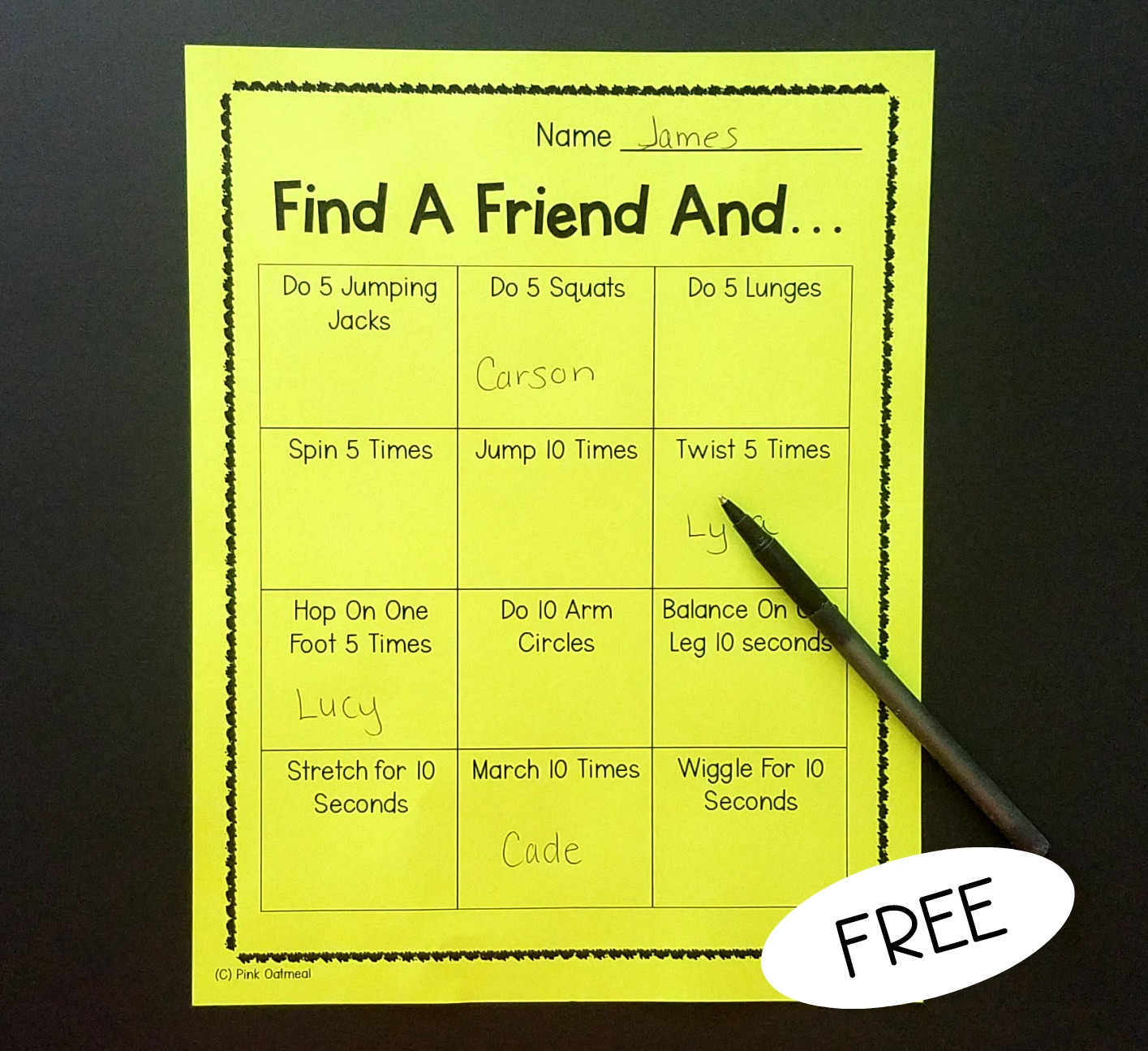 Another great way to get to know your friends is with the get to know you gross motor game. This game is all about moving your body when the card describes you. This game is available to members only!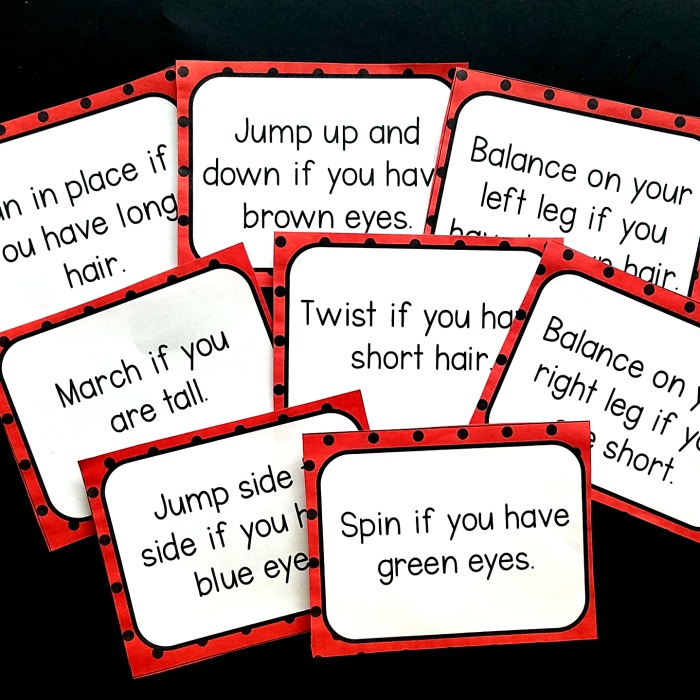 Another fun get to know you game comes in beach ball format. Pass a beach ball around the room or back and forth working on eye-hand coordination. On each part of the beach ball have something fun written such as a get to know you question like "what is your favorite color". You could also add different movement activities on the beach ball along with the question.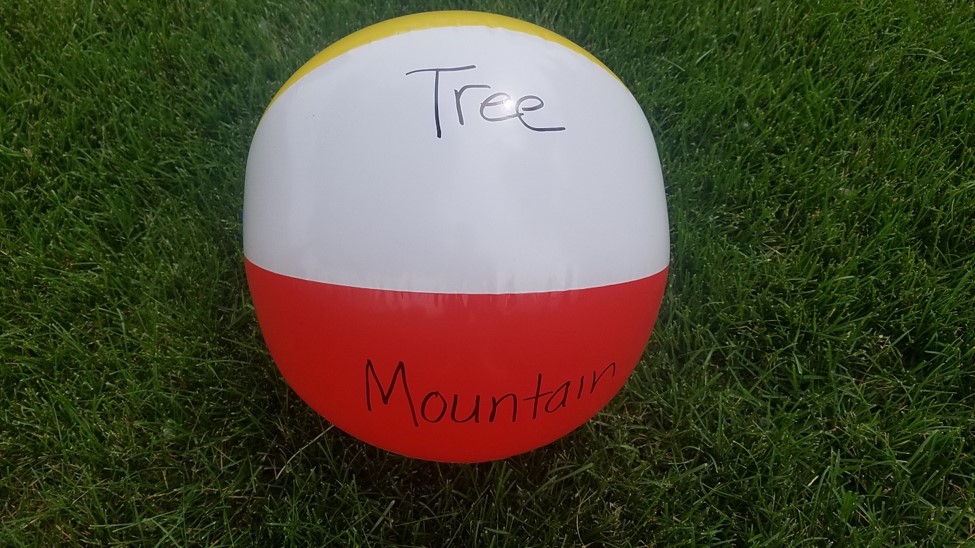 When you catch the beach ball, see where your right thumb is. Now you have to either answer that question or perform that movement action. This game can be played with one kiddo to an entire classroom of kids!
Back To School Fine Motor
We can't forget about fine motor options for back to school time. Check out all of these great ways to work on fine motor skills with a back to school theme! Here are some fun ideas – pom sort/dot markers, cutting, pre-writing lines, alphabet snap cubes, beading, tracing, and pencil control games. All of these have a back to school theme making them fun for those first weeks of school! Use these at home, in your therapy sessions, or in your centers.
What I also love about these fine motor activities is that they can easily be combined with gross motor activities. Whether you are looking to work on gross motor, fine motor, or both you can do it with this pack!
The back to school fine motor pack is available in the shop!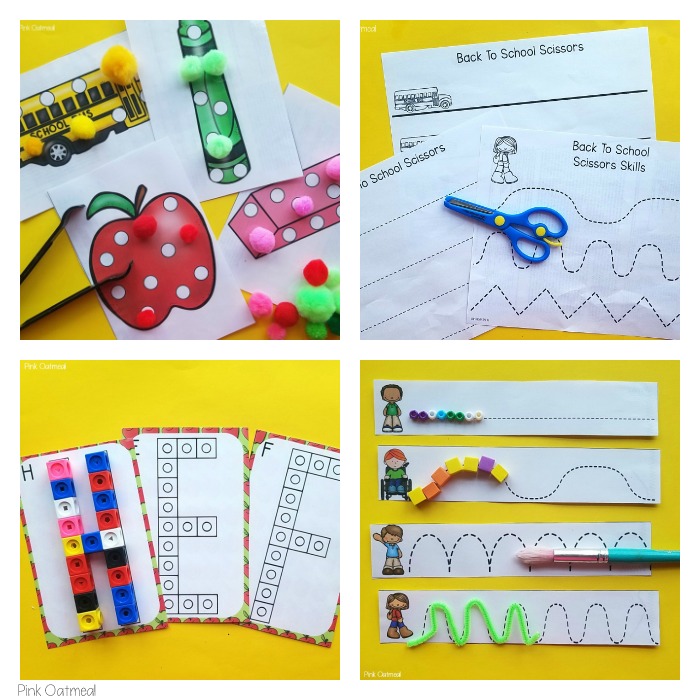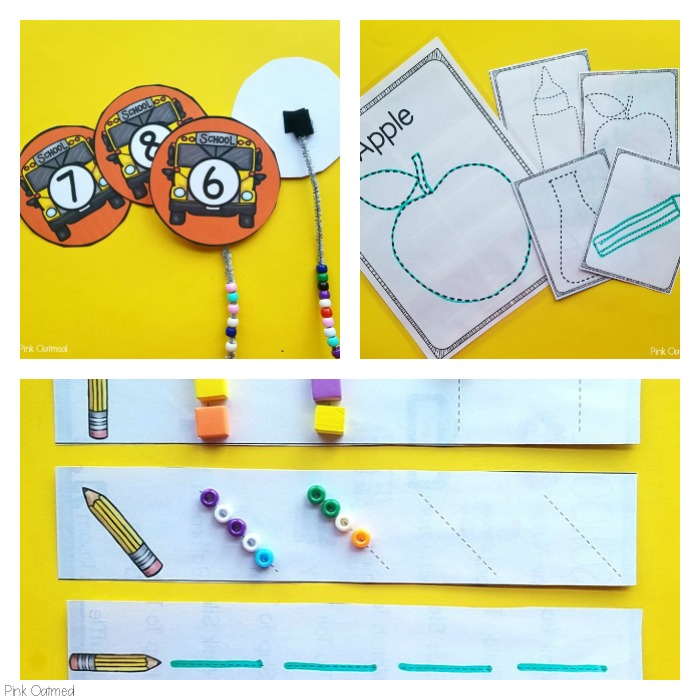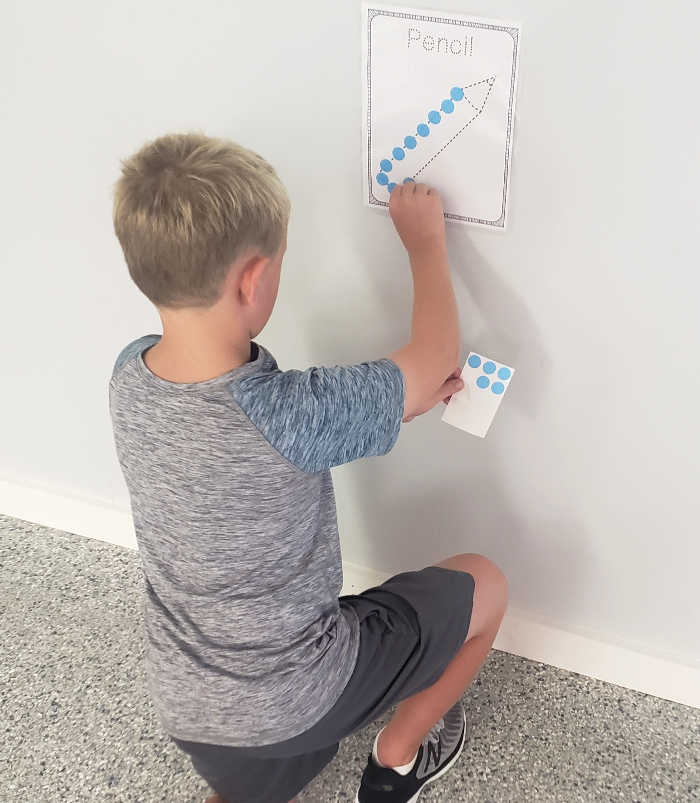 These are a couple examples of how you can take traditional fine motor activity work and turn it into a gross motor task as well. The sky is really the limit. You could try tall kneel, you could kneel on an uneven surface, you could try half standing on a stool or even add a balance beam or balance board to the activities.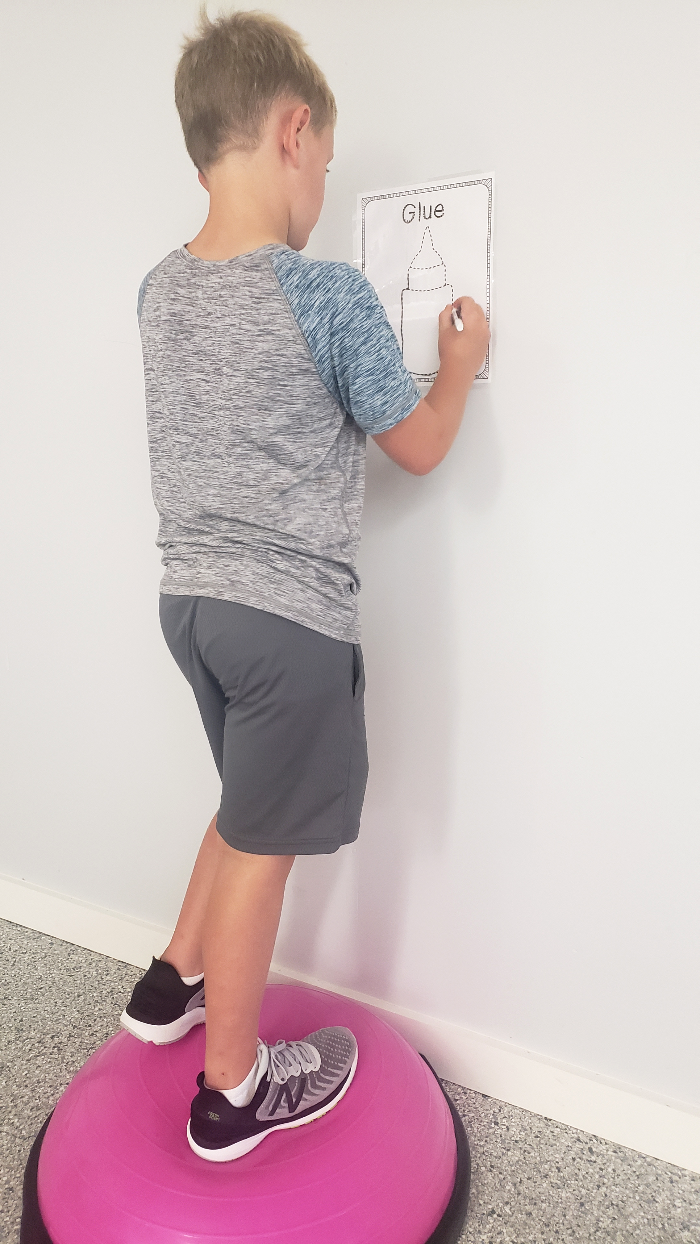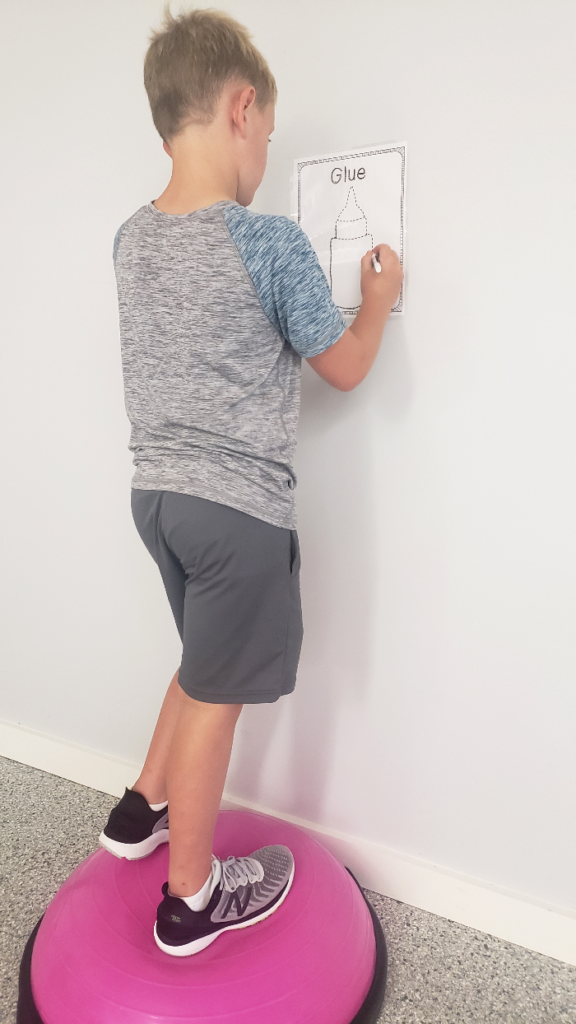 Back To School Games
Pink Oatmeal has resources with a digital option that are perfect for back to school time whether you are doing distance learning, online learning, or in-person learning these resources are so much fun! These resources can be used digitally and/or printed. Use them on a computer, tablet, or interactive whiteboard. You can also screen cast this game onto a television. There is also the option to print this game and play that way too! The back to school gross motor game is highly versatile for back to school time and all settings.
Back To School Gross Motor Digital Game
GET THIS GAME IN THE SHOP
The back to school dough game is perfect for working on fine motor skills! Although not necessary, I would suggest printing out the play dough pages of this game. This way you can play the game digitally, but still have the play dough sheets in a printed format for any modeling you need!
Back To School Resources From Pink Oatmeal
SEE ALL OF THE BACK TO SCHOOL RESOURCES FROM PINK OATMEAL