The school year is upon us! It's a busy time with lots of new friends and routines. Physical activity and motor planning skills are still a must even in the first few weeks of school. Combining movement and learning along with fun motor activities can make it easy to fit in physical activity and appropriate motor skills. Check out these back to school motor planning ideas for back to school gross motor and fine motor activities.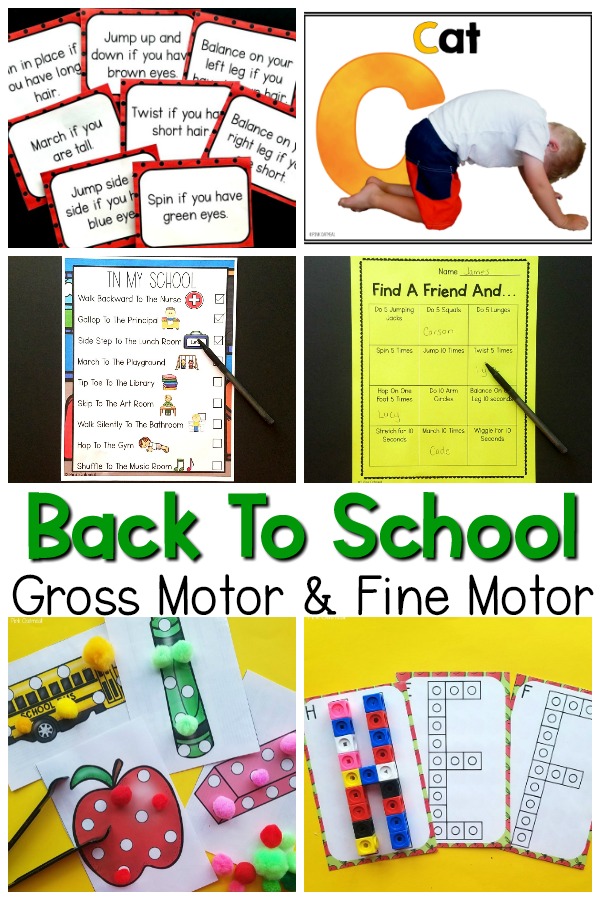 Back To School Motor Planning
This post goes through ideas for the first couple weeks of school, but if you want different themed ideas for the year you must check out the free themed motor planning resource!
Start off by getting to know the school and the important people in the school. This gross motor activity works on fun gross motor skills along with getting to know your school. Not allowed to do all of these actions in the school? Modify it a bit. Jump up and down when you get to the gym. March at the library, you get the idea. It's available for you in the Freebie Library when you subscribe to Pink Oatmeal's email list.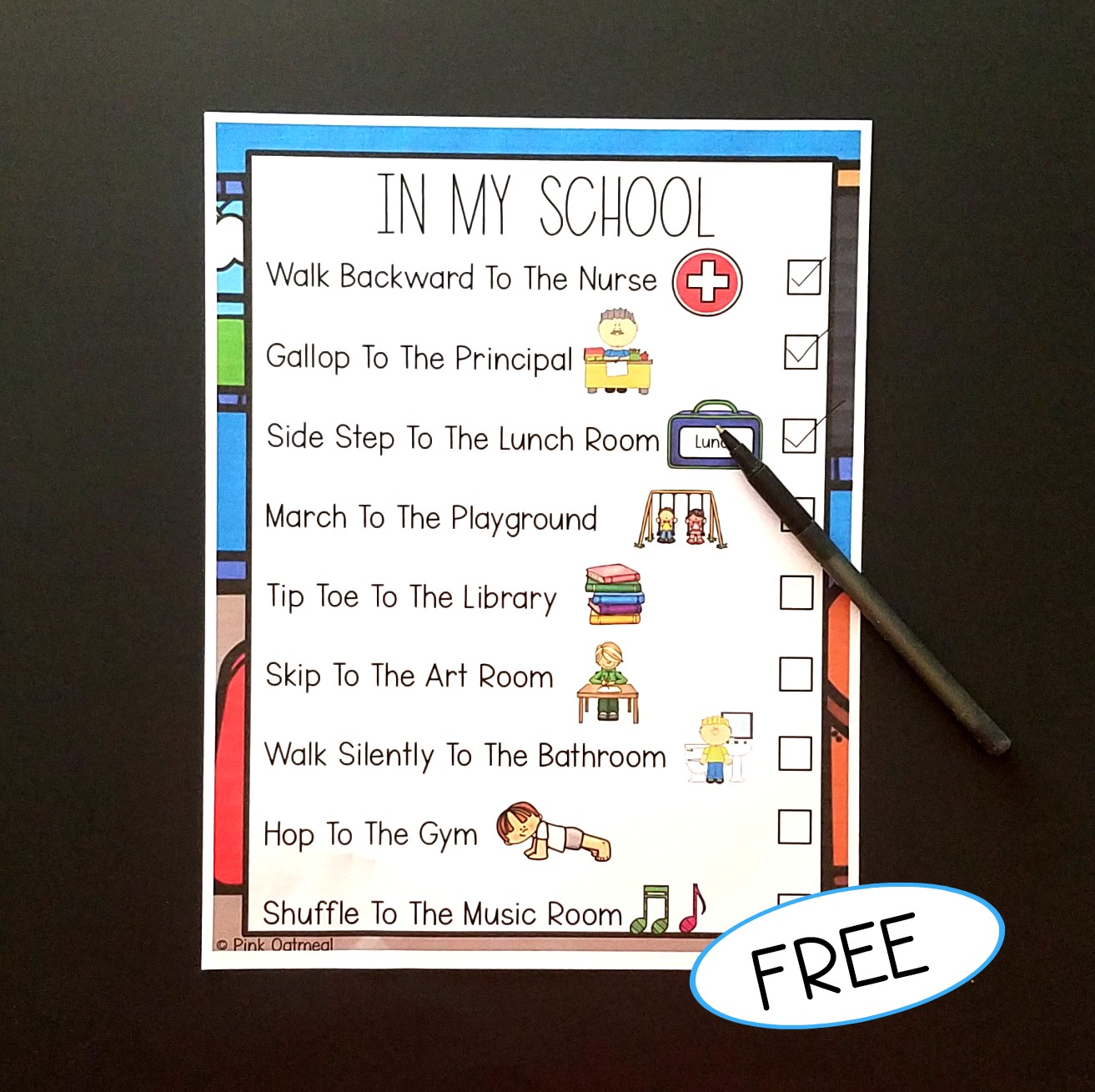 Now that you know your skill be sure to get to know your friends. While getting to know them move and shake your bodies! This fun game is all about finding friends who are willing to do some fun gross motor skills with you! This game is available for you in the Freebie Library when you subscribe to Pink Oatmeal's email list.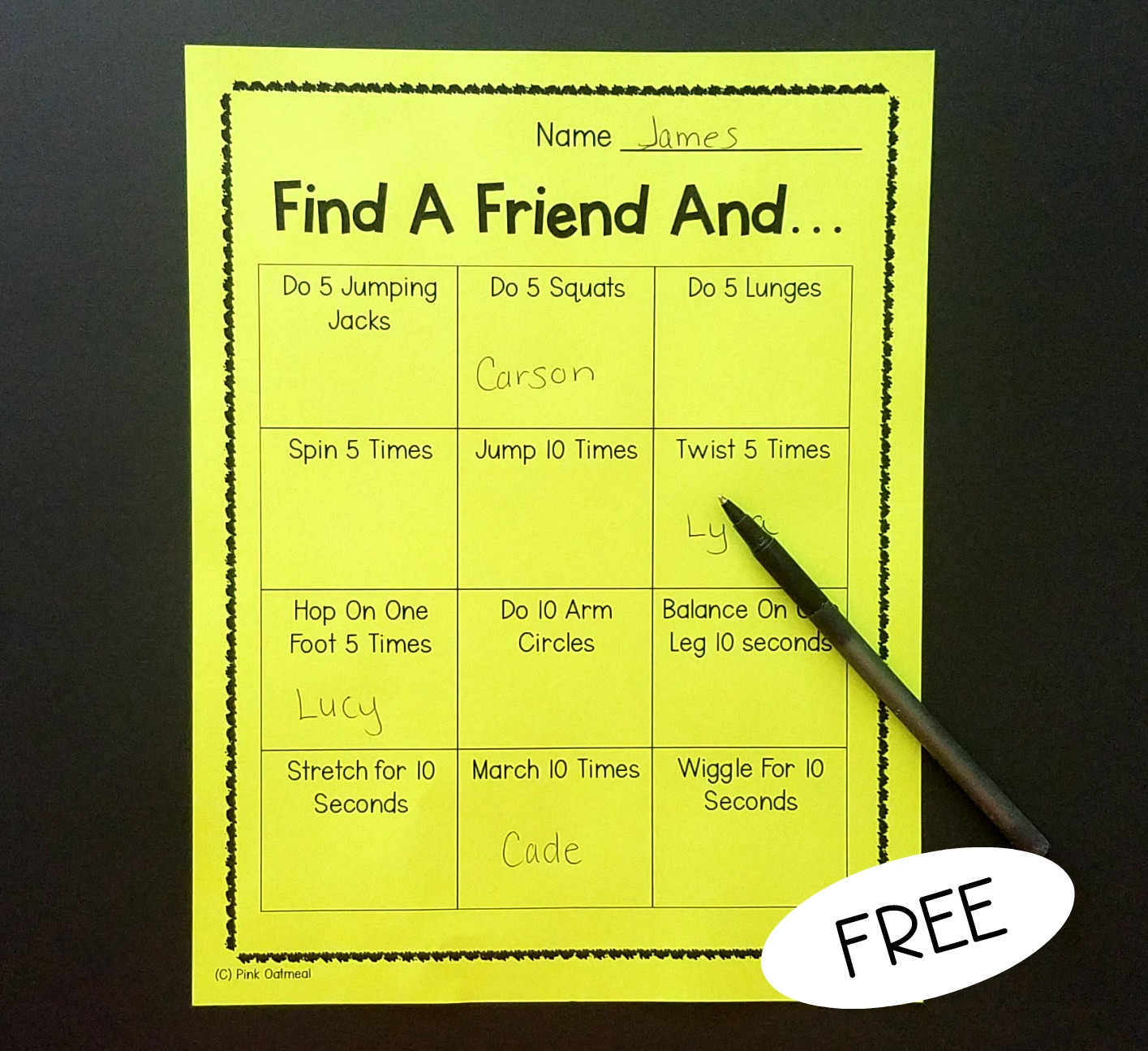 Another great way to get to know your friends is with the get to know you gross motor game. This game is all about moving your body when the card describes you. This game is available to members only!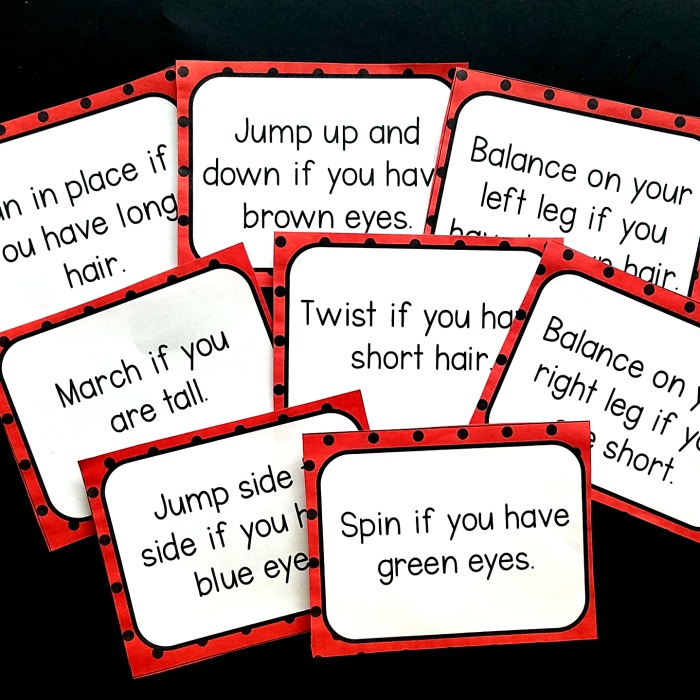 Numbers and letters are always big for the beginning of the year. Check out these fun activities that promote movement and motor skills while learning all about numbers and letters!
Alphabet Movement Cards include a fun way to move your body fore each letter of the alphabet! You can get your own set!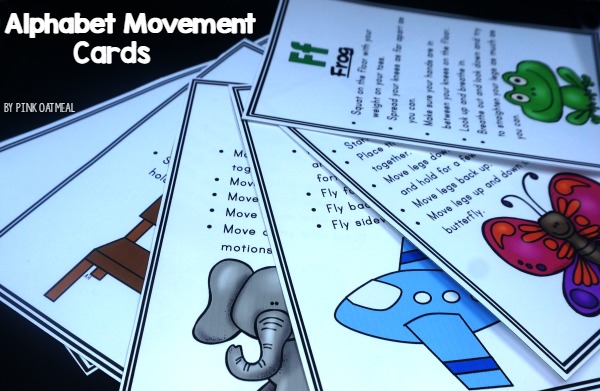 Do you want all yoga poses? Be sure to check out all of these awesome alphabet yoga cards!
We can't forget about fine motor options for back to school time. Check out all of these great ways to work on fine motor skills with a back to school theme! Here are some fun ideas – pom sort/dot markers, cutting, pre-writing lines, alphabet snap cubes, beading, tracing, and pencil control games. All of these have a back to school theme making them fun for those first weeks of school! Use these at home, in your therapy sessions, or in your centers. The
back to school fine motor pack
is available in the shop!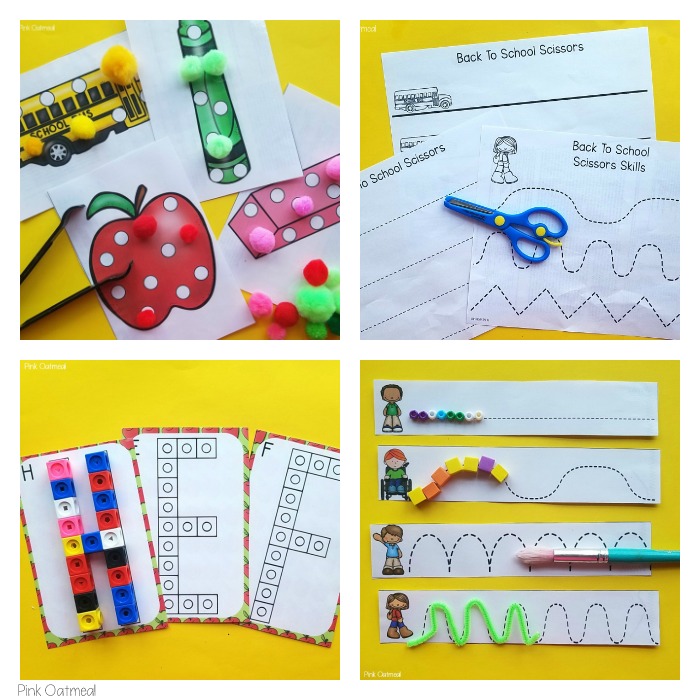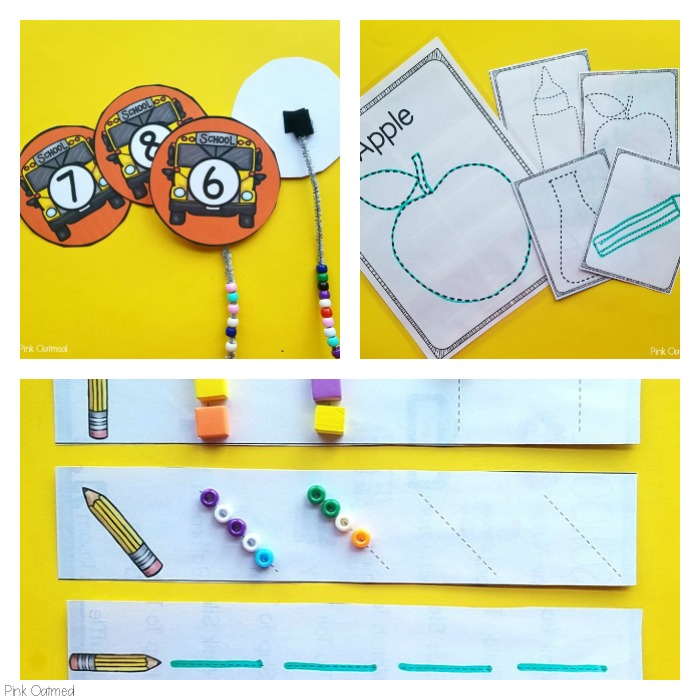 Want all your planning done and all the resources made for you?
You can have it all and more when you sign up to be a member with Pink Oatmeal. All of your motor planning and physical activity done for you. All of your resources made for you. So much time saved! No more scouring the internet looking and planning!