Sometimes you get a "good sleeper" and sometimes you don't.  I've been on both sides of the coin.  One thing that may not always be considered when it comes to sleeping is the sensory system.   I'm sure that for many parents the sensory system isn't a  word that comes to mind when thinking of their babes sleep, but it should be!  By understanding why it is so important it can help you to understand why and what your baby needs for a peaceful sleep.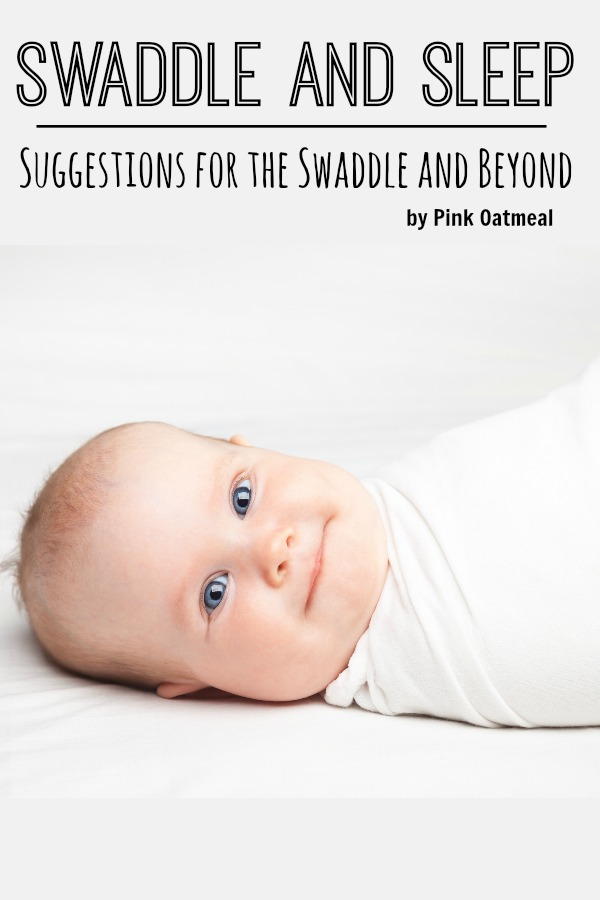 Sleeping and The Sensory System
Babies spend 9+ months in utero.  There environment there is nice and warm and snug.  They constantly are in a snug position floating around in a nice sac of water.  Then they come into the world and everything they know changes.  They have to deal with all the new sounds, sights (what they can see), and gravity!  There is also the fact that we now sleep our babies on their backs to prevent the incidence of SIDS.  Think about when you lay a baby flat on it's back and how his/her arms and legs flail around and all that gravity coming down on them.   The baby is dealing with all this new sensory information and it's just a whole lot to take it all in.  When a baby is on their back the startle reflex is in full force meaning every sound and movement seems to set it off and disrupt sleep even further.  That's where swaddling comes in.  To give baby that nice snug/calming feeling again!
Swaddles That Worked For Me
When you swaddle it is important that you always follow safe swaddling practices! Swaddling a baby helps to calm the baby and reduce the startle reflex.  We found the swaddle that worked the best for us were the SwaddleMe adjustable infant wrap (affiliate) by Summer Infant.  We liked them because they were simple Velcro and we felt we could get our little guy nice and snug in them.  He was definitely a guy who really liked to be swaddled.  We used the swaddle until I didn't feel he was safe to be swaddled anymore – he was moving around too much!  He was very close to rolling from his back to his stomach as well at this point.  At this point some babies may not need anymore of that snug feeling.  This was not the case with my first born!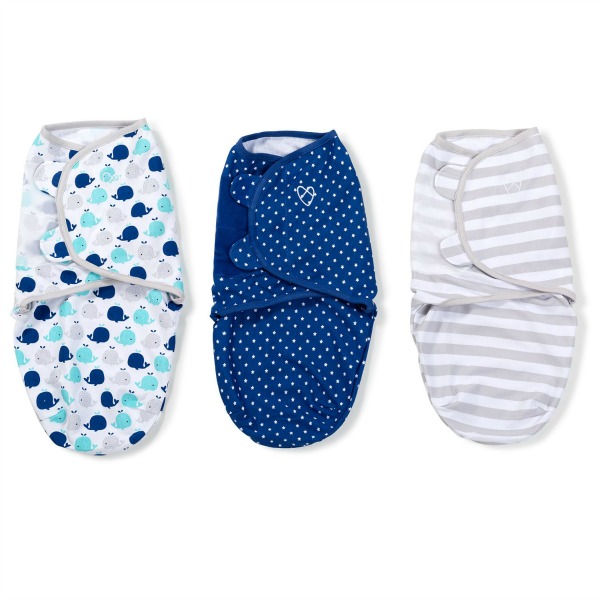 Now what?
The sleep sacks that were more of a blanket did not work for my first guy. Legs were kicking in his crib and arms were flailing.  He wasn't really startling anymore as this reflex was integrated at this point but he just couldn't get calm.Sleep Suit I decided to try out Merlin's Magic Sleepsuit (affiliate).  It was invented by a pediatric physical therapist after all.   The sleep suit worked like a charm!  It provided my little guy with that snug sensory feeling that he liked and needed to help him calm down for sleeping.  He was like a changed man in it and it does the trick for him to quickly fall asleep.
Transition Out Of The Sleep Suit
It was around 8 months that my little guy was fully out of the sleep suit.  I would try from time to time around 6 months.  I started with naps and eventually moved to night.  Every child is going to vary on their need for the swaddle and snug feeling.  This was our experience!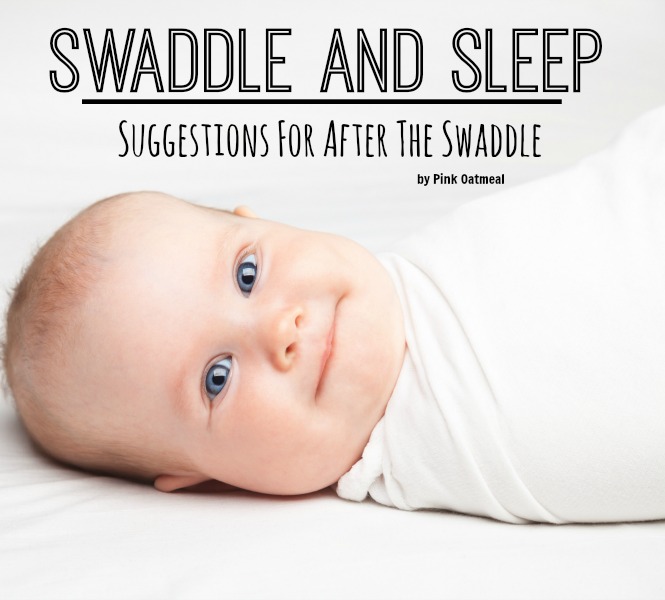 The Second Time Around
They say every baby is different and I found this to be true for my babies too!  We started with the swaddle as we did with our first baby.  My second baby seemed to me to be wanting to break out of the swaddle by 2 months old.  He just didn't seem comfortable, however when put down in a regular sleep sack he just couldn't seem to settle.  At his age, I wasn't surprised of course.  Since we couldn't keep him in the swaddle as long we moved him to the Magic Sleep Suit right away (they make 2 sizes).  I will report as of now, the suit is still magic and sleep has been good!
Tummy Time Importance
Since we put babies to sleep on their backs we need to remember that they need tummy time during the day!  Check out ideas on how to fit tummy time into your day!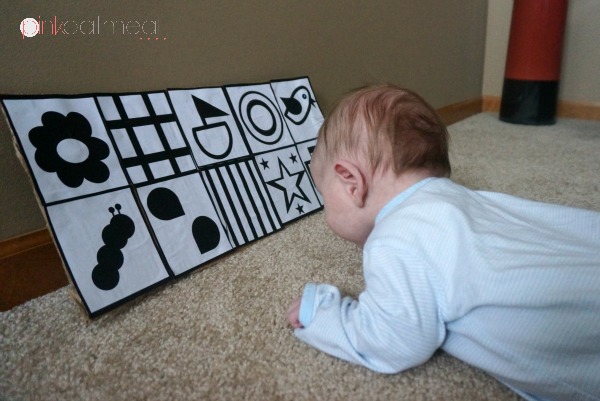 Have you found swaddling or a certain kind of sleep suit that worked well for you?  Let me know!
MORE BABY TIPS
Follow Pink Oatmeal's board Baby Tips on Pinterest.
YOU MAY BE INTERESTED IN
My store at Pink Oatmeal has ideas to get the kids moving at home, in the classroom, and in therapy!  If you prefer Teachers Pay Teachers you can find me there too with even more ideas to get the kids moving!
I WANT TO HEAR FROM YOU
Let's connect!  Pink Oatmeal is on Facebook, Pinterest, Twitter, and Instagram!